The AGAS VMAX™ system is designed for skin tightening, skin rejuvenation, and the correction of aesthetic defects such as wrinkles, folds, pigmentation, and post-acne marks.
The AGAS VMAX™ system combines several patented technologies under the "AGAS CONCEPT," providing a comprehensive solution for skin rejuvenation of the face, neck, and body without pain and with minimal downtime.
Procedures:
Solution for skin tightening, rejuvenation, and various aging processes.

Helps the absorption of effective substances into the skin.

Improves skin tone uniformity.
Smoothes scars, stretch marks, including post-acne marks.
Shapes body contours and facial lines.
Suitable as a pre-treatment and post-treatment for aesthetic procedures.
Visible results after a single procedure.
Improvement of cellulite appearance is achieved by combining magnetic resonance and mechanical vibrations that enhance metabolic activity in the fatty tissue. This results in the removal of excess fluid and waste from the lymphatic system. The MRE handle is used for muscle toning, which contributes to the improvement of skin structure.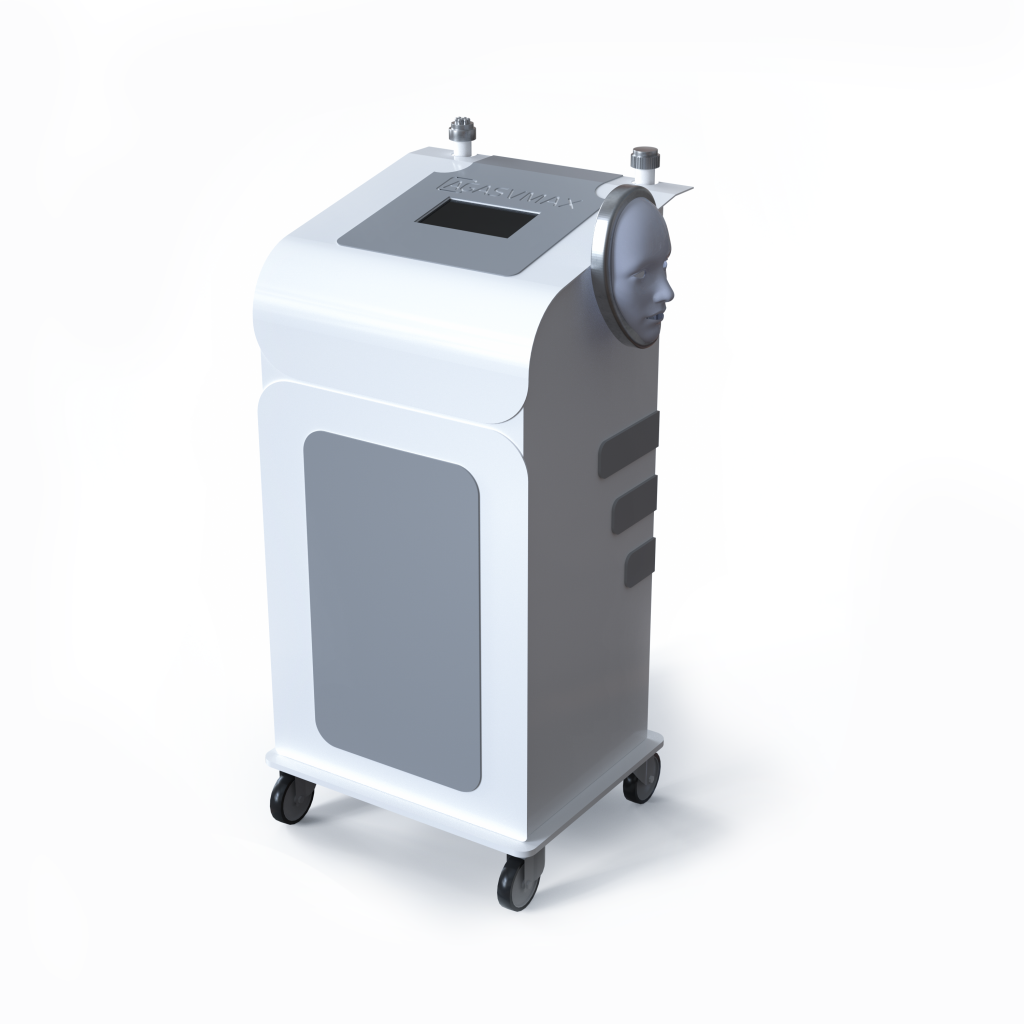 How does the AGAS VMAX™ system work?
The system operates based on MRT TM (Magnetic Resonance Therapy) technology, which aids in skin rejuvenation, muscle toning, fat cell destruction, and the regeneration of new skin cells. Magnetic Resonance Therapy technology emits precise waves of seven different vectors, targeting various layers of the skin at different depths, without causing any pain. It is considered a revolutionary technology in terms of its innovation and effectiveness.
Three patented technologies by Agas Concept for body and facial treatment.
The MRE (Magnetic Resonance with Electroporation) handle
Combines high-energy magnetic resonance and electroporation without heating. The procedure promotes skin firming through controlled microtrauma to the muscles, leading to muscle building and strengthening processes. This process stimulates the formation of new collagen fibers. The combination of electroporation and magnetic resonance technology enhances metabolic activity and improves the absorption of active substances for better moisturization, significantly enhancing skin elasticity.
The MRV (Magnetic Resonance with Vibration) handle
Is a device that combines magnetic resonance technology with mechanical vibrations (without heating). The massage directed towards improving metabolic activity helps eliminate excess fluid and lymphatic drainage, as well as enhances blood circulation in the treated area. Additionally, it stimulates skin exfoliation and, as a result, promotes skin renewal using combined methods such as: Capsules for skin restoration and rejuvenation Mesotherapy (controlled abrasion) Crystal peeling and biological peeling
The mask with magnetic therapy technology
Stimulates blood flow and aids in tissue relaxation. The mask combines photons of seven different wavelengths, which have been proven effective for various skin issues such as oily skin, acne, pigmentation lightening, and skin improvement. Photonic energy has the ability to penetrate the skin on a molecular level, reaching energy cells. It improves blood circulation and oxygen supply to the cells, facilitating the natural process of skin recovery and renewal in an effective and safe manner. The powerful combination of photons in the mask creates optimal results for various skin concerns.
Unique and advanced technology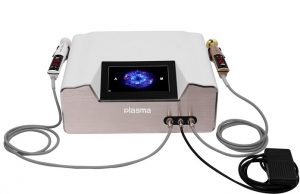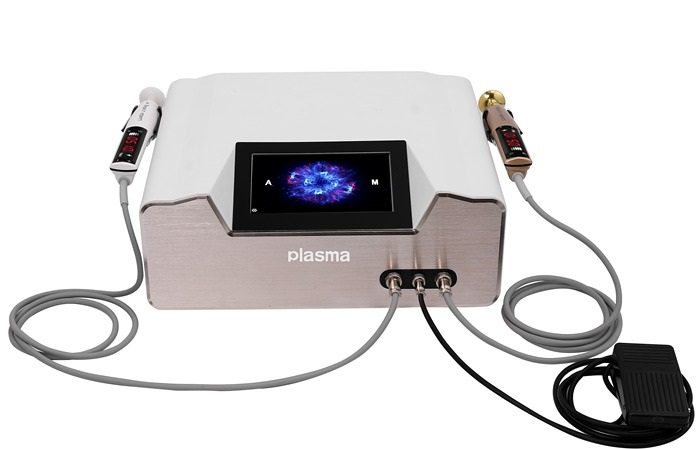 OSMO PLASMAA revolutionary treatment for steaming excess skin Skin firming. Increases collagen production. Slows down the skin aging process. Treats wrinkles. Encourages the skin regeneration